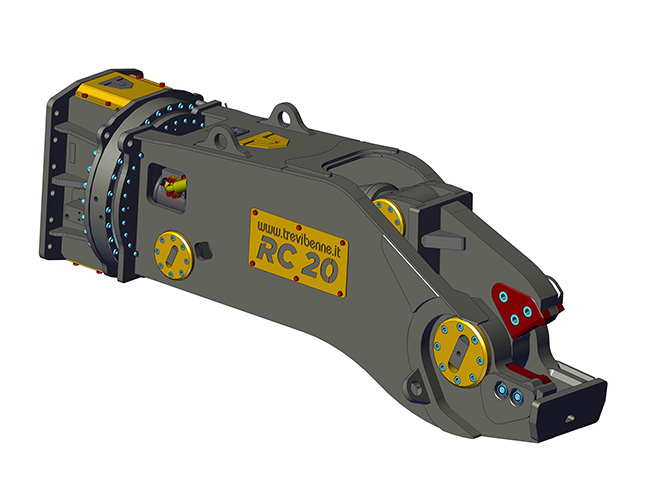 MODELS

2 (see the specifications in the data sheet)

WEIGHTS

from 2.150 to 3.080 kg

EXCAVATOR WEIGHTS

from 14 to 41 ton

OPENINGS

from 190 to 260 mm

ROTATION

yes
RAIL CROPPER SHEAR RC SERIES
Innovative solution created for the railway industry, specially designed for cutting and disposal of railroad tracks and tramways.
The rail cropper is suitable for those working in the ferrous scrap industry for the fast and productive cutting of railroad tracks and tramways. It replaces the expensive traditional manual oxyfuel cutting process.
Continuous hydraulic rotation
SAE6000 hydraulic connections to face pressure peaks
Interchangeable blades
Specific profile to cut the rail tracks in a safe, easy and clean way
Possibility of mounting in place of boom and bucket position
Please use the form below to enquire about the product you are interested in.
We would be pleased to answer you as soon as possible.