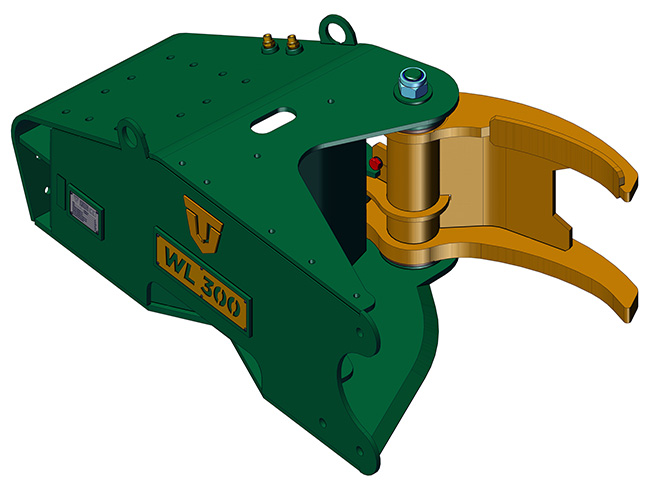 MODELS

3 (see the specifications in the data sheet)

WEIGHTS

from 235 to 750 kg

EXCAVATOR WEIGHTS

from 2,5 to 21 ton

ø TRUNK

from 50 to 400 mm

ROTATION

optional
HYDRAULIC TREE SHEAR WR SERIES
It is the smallest and most maneuverable of the Trevi Benne tree shear family. A reliable, compact, low-maintenance and sturdy accessory.
It is perfect for:
- agricultural use in the felling and rapid harvesting of small trees and shrubs
- gardening for the landscape maintenance and care
- municipal administrations and land reclamation consortia in cleaning road edges, operating on both flat and steep and difficult-to-access terrain
- the upper accumulator and 90° + 90° oscillation system are available as options
The optional upper accumulator allows multiple cuts and optimize the work cycle
2x50° slewing twin cylinders system as option
Tree shear partial set up with accumulator
Tree shear complete set up with accumulator and slewing twin cylinders system
Please use the form below to enquire about the product you are interested in.
We would be pleased to answer you as soon as possible.