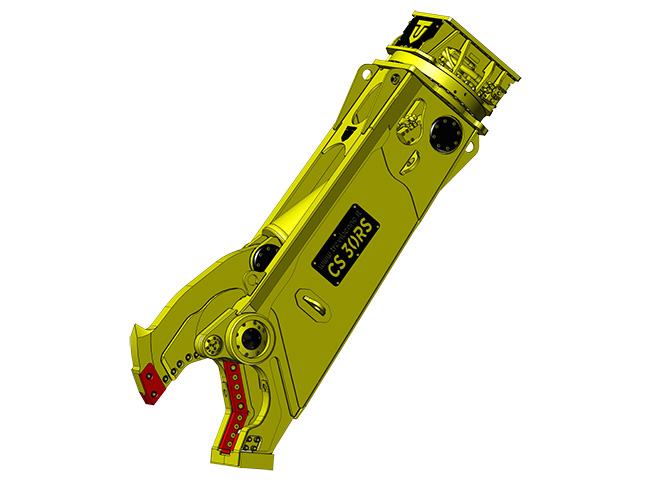 MODELS

15 (see the specifications in the data sheet)

WEIGHTS

from 300 to 19.500 kg

EXCAVATOR WEIGHTS

from 1,5 to 310 ton

OPENINGS

from 265 to 1.180 mm

ROTATION

yes
HYDRAULIC SHEAR FOR METAL CUTTING MARILYN CS SERIES
Shears designed for modern industrial demolition sites and for professionals in the recycling of scrap and ferrous materials.
Cylinder stem completely protected by the frame = Better protection, better visibility
Speed multiplier valve = Cycle open /close faster
Pin adjustment system for games recovery = Less stress on the jaw, less jamming
Reversible and adjustable blades by means of shims
Blade protection processing
Wear protection plate = Less maintenance, longer life, better cutting process
CS
SERIES
Marilyn metal shears
TALK ABOUT US
Please use the form below to enquire about the product you are interested in.
We would be pleased to answer you as soon as possible.