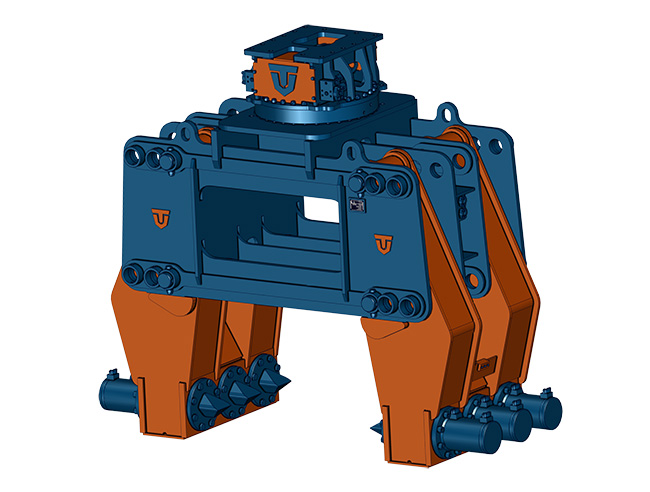 MODELS

2 (see the specifications in the data sheet)

WEIGHTS

from 4.650 to 5.300 kg

EXCAVATOR WEIGHTS

from 30 to 70 ton

OPENINGS

from 1.000 to 1.500 mm

ROTATION

yes
DIAPHRAGMS PILE CRUSHER SC SERIES
Equipment created for the crushing of reinforced concrete diaphragms. The frame is adjustable in size depending on the cement barrier to be demolished.
Six opposing cylinders release a horizontal pressure along a flat section, breaking up the concrete leaving the inner reinforcing rebar intact and clean
The frame is adjustable in width, from 1.000 to 1.500 mm, depending on the thickness of the diaphragm to be demolished
They can be installed on different equipment (excavators, cranes, telescopic arms, etc.) thanks to the use of lifting chains
Also available with continuous hydraulic rotation
Please use the form below to enquire about the product you are interested in.
We would be pleased to answer you as soon as possible.