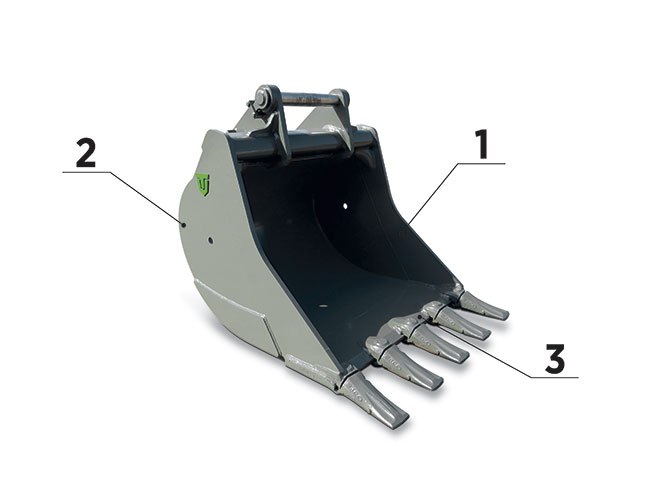 HD REINFORCED BUCKET
Model indicated for excavation and loading on compact soils, not particularly abrasive.
Reinforced structure in points subject to greater stress and wear, provides reinforcements on the sides, double bottom and double formed beam.
Increased thickness of the blade and teeth size according to class of excavator.
Please use the form below to enquire about the product you are interested in.
We would be pleased to answer you as soon as possible.