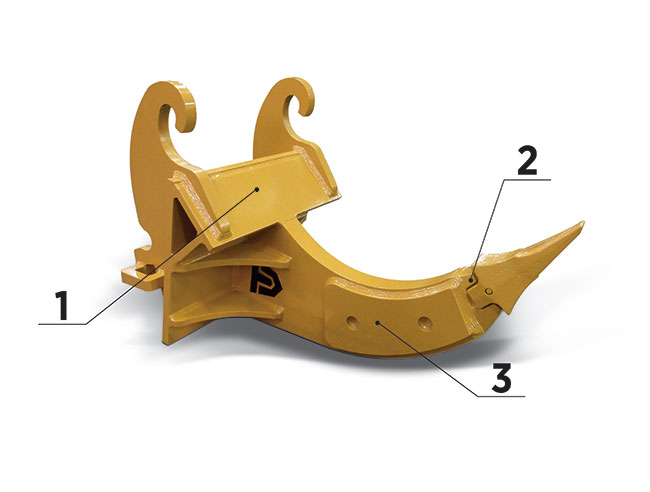 RIPPER TOOTH
Equipment used for extraction work in quarries on very hard and compact terrains or rocky surfaces. The structure configuration helps the treatment of the most resistant and abrasive materials, concentrating the penetration force on the tip of the tooth.
Monoblock ripper completely built in Hardox 400 up to 9 t. excavators; traditional model with interchangeable ripper penetration tooth for larger size excavators.
Provided reinforcements on the sides of the ripper body, and on request, a protective shield for the tooth.
Please use the form below to enquire about the product you are interested in.
We would be pleased to answer you as soon as possible.