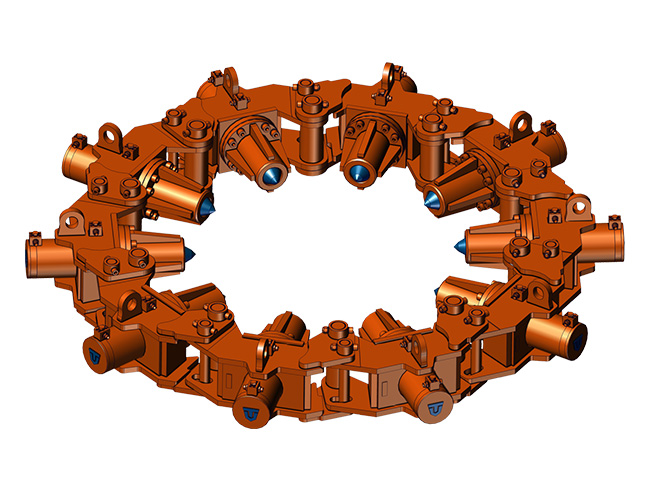 MODELS

8 (see the specifications in the data sheet)

WEIGHTS

from 5,125 to 10,250 lb

EXCAVATOR WEIGHTS

from 41,890 to 99,200 lb

OPENINGS

from 90,5 to 145,7 in

ROTATION

no
PILE BREAKER SP SERIES
Pulverizes quickly and accurately foundation piles protruding one to two meters from the ground while keeping the internal iron rebar intact.
Essential equipment for a controlled demolition of the consolidation piles before the reconstruction of a building
They are designed with modules that can be assembled (the individual chain elements can be added or removed) for the demolition of both round and square piles with a diameter ranging from 90,5 to 145,7 inches
They can be installed on different equipment (excavators, cranes, telescopic arms, etc.) thanks to the use of lifting chains
Please use the form below to enquire about the product you are interested in.
We would be pleased to answer you as soon as possible.