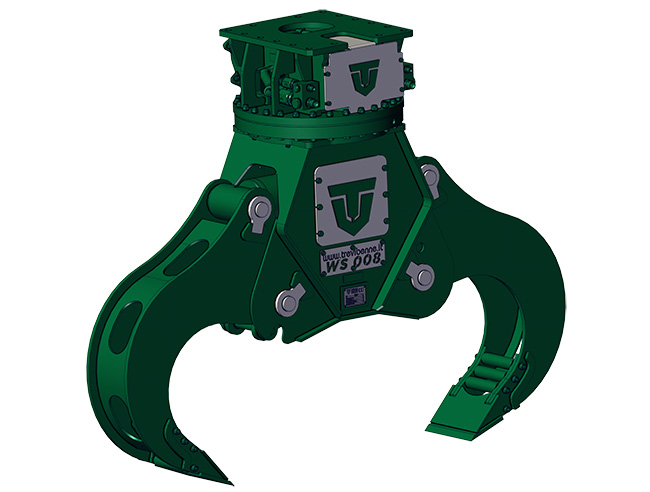 MODELS

5 (see the specifications in the data sheet)

WEIGHTS

from 440 to 5,225 lb

EXCAVATOR WEIGHTS

from 5,510 to 77,160 lb

OPENINGS

from 23,6 to 69,3 in

ROTATION

yes
HYDRAULIC WOOD SPLITTER WS SERIES
It is made for the volumetric reduction on the ground of large logs of wood previously cut.
Sectioning the log is essential to optimize any handling and transport, facilitate the subsequent processing steps (stacking, chipping, shredding) and to speed up the internal drying by natural effect.
A sturdy and compact continuous hydraulic rotation allows the wood splitter to cut the log perfectly in the middle, reducing the movement and displacement operations
The profile of the jaws is designed to reduce the penetration effort of the blades in the trunk, an operation also facilitated by the presence of rollers
Please use the form below to enquire about the product you are interested in.
We would be pleased to answer you as soon as possible.