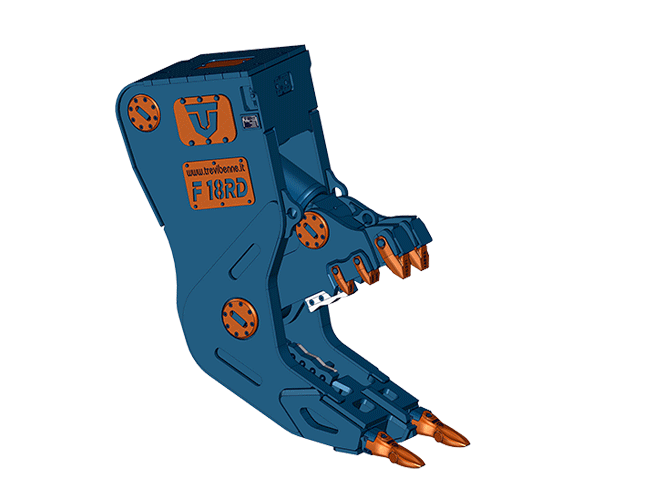 MODELS

15 (see the specifications in the data sheet)

WEIGHTS

from 1,500 to 14,180 lb

EXCAVATOR WEIGHTS

from 11,020 to 209,450 lb

OPENINGS

from 20,9 to 49,2 in

ROTATION

yes/no
SECONDARY STATIONARY PULVERIZER F SERIES
Fixed hydraulic pulverizer indicated for the secondary phase of the demolition on the ground. Also available in the continuous hydraulic rotation version.
Its particular "hook" shape makes it extremely versatile for use on the ground, allowing the demolition of boundary walls and vertical cement structures of medium height, paving and slabs with the consequent separation of the reinforcing rod from the concrete.
Two interchangeable frontal penetration teeth for secondary work on the ground
Reversible blades
Models available with/without continuous hydraulic rotation
Speed multiplier valve
On demand a magnet kit for collecting ferrous material during demolition
Please use the form below to enquire about the product you are interested in.
We would be pleased to answer you as soon as possible.