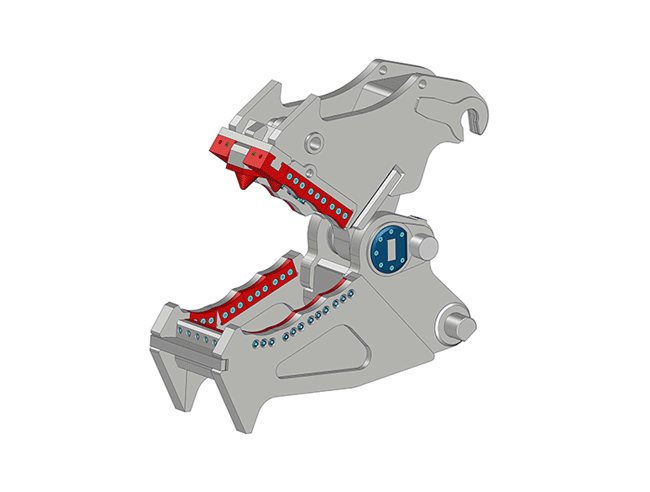 MODELS

9 (see the specifications in the data sheet)

WEIGHTS

from 1,370 to 19,750 lb

EXCAVATOR WEIGHTS

from 13,225 to 242,500 lb

OPENINGS

from 9,8 to 51,2 in

ROTATION

yes
MULTI KIT UNIVERSAL PULVERIZER MK SERIES
Multi-function pulverizer with hydraulic release in less than 5 minutes! Available with Pulverizer Kit, Combi Kit, Crusher Kit, Swiss Kit, Shear Kit and Metal sheet-Tanks Kit.
The MK SERIES MULTI KIT PULVERIZER is a multifunctional equipment consisting of a universal body to which different demolition kits are hooked thanks to an innovative hydraulic release system without having to remove structural pins manually.
Reinforced rotation motor
Manual adjustment of rotation speed
Locking/unlocking control device
Speed multiplier valve
Interchangeable blades and teeth
MK
SERIES
Universal processors
TALK ABOUT US
Please use the form below to enquire about the product you are interested in.
We would be pleased to answer you as soon as possible.