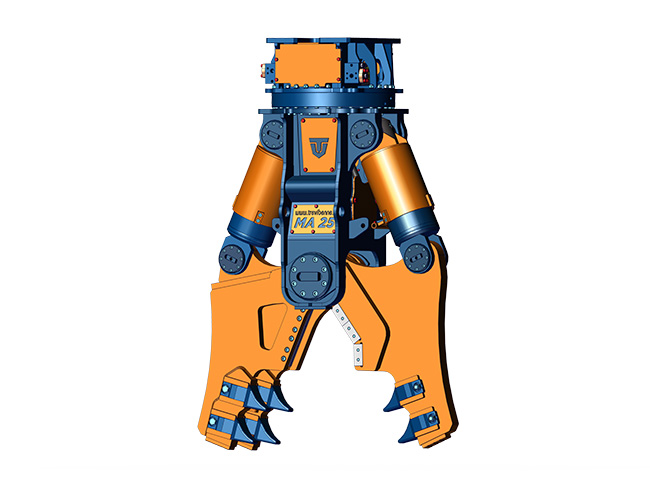 MODELS

7 (see the specifications in the data sheet)

WEIGHTS

from 4,165 to 24,250 lb

EXCAVATOR WEIGHTS

from 30,865 to 286,600 lb

OPENINGS

from 17,7 to 76,8 in

ROTATION

yes
MULTI ATTACHMENT PULVERIZER MA SERIES
The new generation Pulverizer MA Series is the perfect expression of productivity and efficiency. A perfect match of power in demolition, fastness in the opening/closing cycle and reliability on yard.
The MULTI ATTACHMENT PULVERIZER MA SERIES is doubtlessly the perfect equipment for any demolition process: from the demolition and crushing of concrete structures, to the cutting of reinforcing rods and metals. Available with Combi and Swiss Kit.
Continuous hydraulic rotation
Integrated high speed valve
Reverse cylinder to protect the rod
Reversible and adjustable blades
Interchangeable new heavy duty teeth system
Hardox hituff in my jaws
Please use the form below to enquire about the product you are interested in.
We would be pleased to answer you as soon as possible.