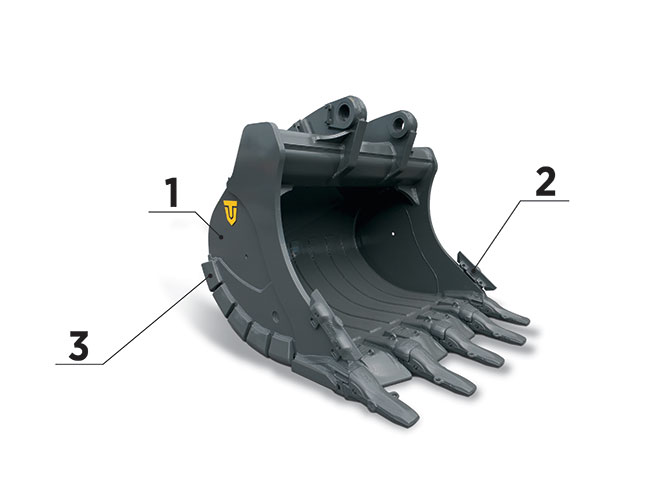 HDV ROCK BUCKET
Its use is indicated for the excavation and loading of highly abrasive hard materials, for the extraction in quarry, in mines and in rocky terrains.
Structure with increased reinforcements at the points of maximum stress and wear, reinforced laterally on the sides, has double bottom and double formed beam, with lip shrouds and bolt-on or weld-on side cutter shrouds.
Recommended for excavators from 88,180 lb operating weight.
Please use the form below to enquire about the product you are interested in.
We would be pleased to answer you as soon as possible.