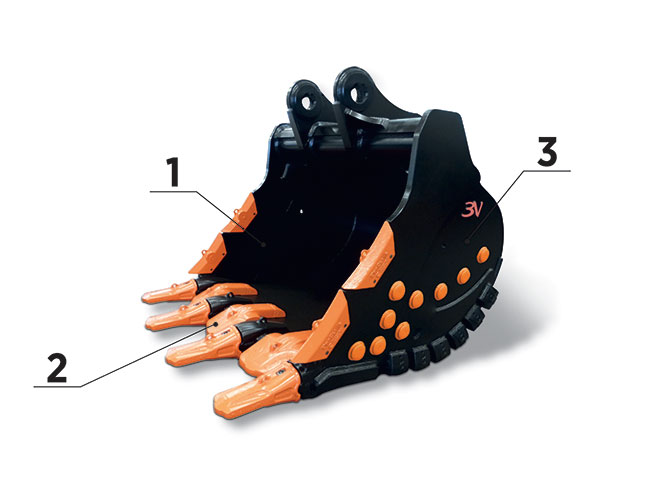 HDVX ROCK BUCKET
Bucket designed for heavy duty, subject to a huge penetration effort, suitable for extreme stresses such as quarry work, demolition, excavation and load rate of high-abrasive material.
Made with thicknesses, reinforcements and components such as to increase its strength and durability by using additional reinforcing strips on the bottom, internal and external, with the addition of wear button on the sides and chocky bar on the blade.
Extreme heavy duty model for excavators up to 1,100.000 lb operating weight.
Please use the form below to enquire about the product you are interested in.
We would be pleased to answer you as soon as possible.