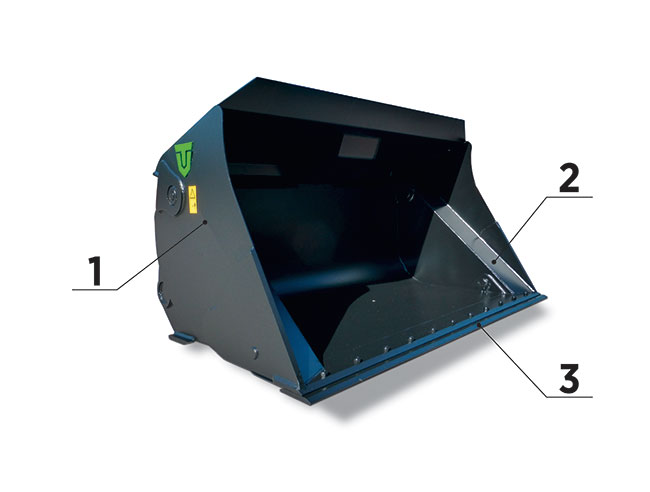 HIGH TILTING BUCKET
Essential equipment for loading and handling of low specific weight material, such as cereals, compost and shavings. Ideal for companies operating in the industrial and wood sector, in waste and agricultural consortia, in the ecological environment and renewable energy.
The use of two hydraulic cylinders and of a particular structure on the rear bucket allow you to download the product to a height exceeding the allowed standard.
Bucket normally supplied with an additional reversible bolted under-blade to avoid wear of the welded blade.
Please use the form below to enquire about the product you are interested in.
We would be pleased to answer you as soon as possible.