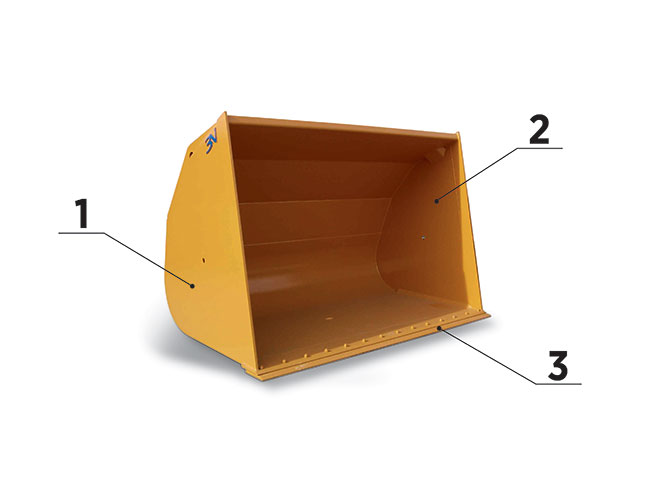 LIGHT MATERIAL BUCKET
Essential equipment for the loading and handling of low specific weight material, such as cereals, compost and shavings of various kinds.
Width, depth and opening can be adapted to match the specific requirements for the production of buckets with a capacity of over 19 yd³.
Bucket normally supplied with reversible bolted under-blade to avoid wear of the welded blade.
Please use the form below to enquire about the product you are interested in.
We would be pleased to answer you as soon as possible.