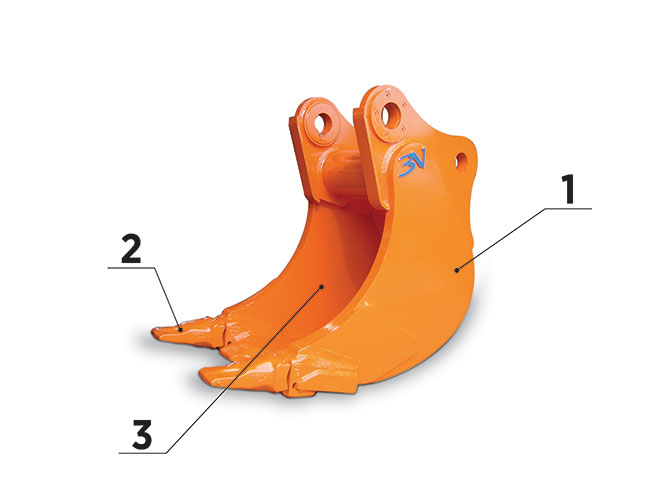 SCARIFIER BUCKET
As the ripper bucket model, the scarifier bucket is designed for heavy use, for quarrying on abrasive and compact soils, it allows shifting blocks and handling them once separated from the rocky surface.
It is completely built in Hardox 400. Its structure and profile make it perfect for extracting blocks from the rocky wall.
Versions are offered with heavy-duty teeth or with "pantographed" teeth to increase resistance to stresses due to extraction. Suitable for operating machines from 88,180 to 330,700 lb operating weight, with or without quick coupling system.
Please use the form below to enquire about the product you are interested in.
We would be pleased to answer you as soon as possible.